In this section, the AWEX exchange user can submit documents for identity verification (KYC verification).
You will need to fill out a form, upload a photo of your document. The whole procedure takes from three to five minutes.
WHAT IS KYC VERIFICATION FOR?
In order to make sure that the funds really belong to the user who exchanges them, as well as additionally secure your account. The service monitors the safety of customer funds and the legality of exchange transactions.
To make exchanges and trade electronic currencies on our platform and enjoy all the advantages of the exchange, pass the "Verification".
Go to your personal account, you need to click the "Verification" tab. Next, start verification: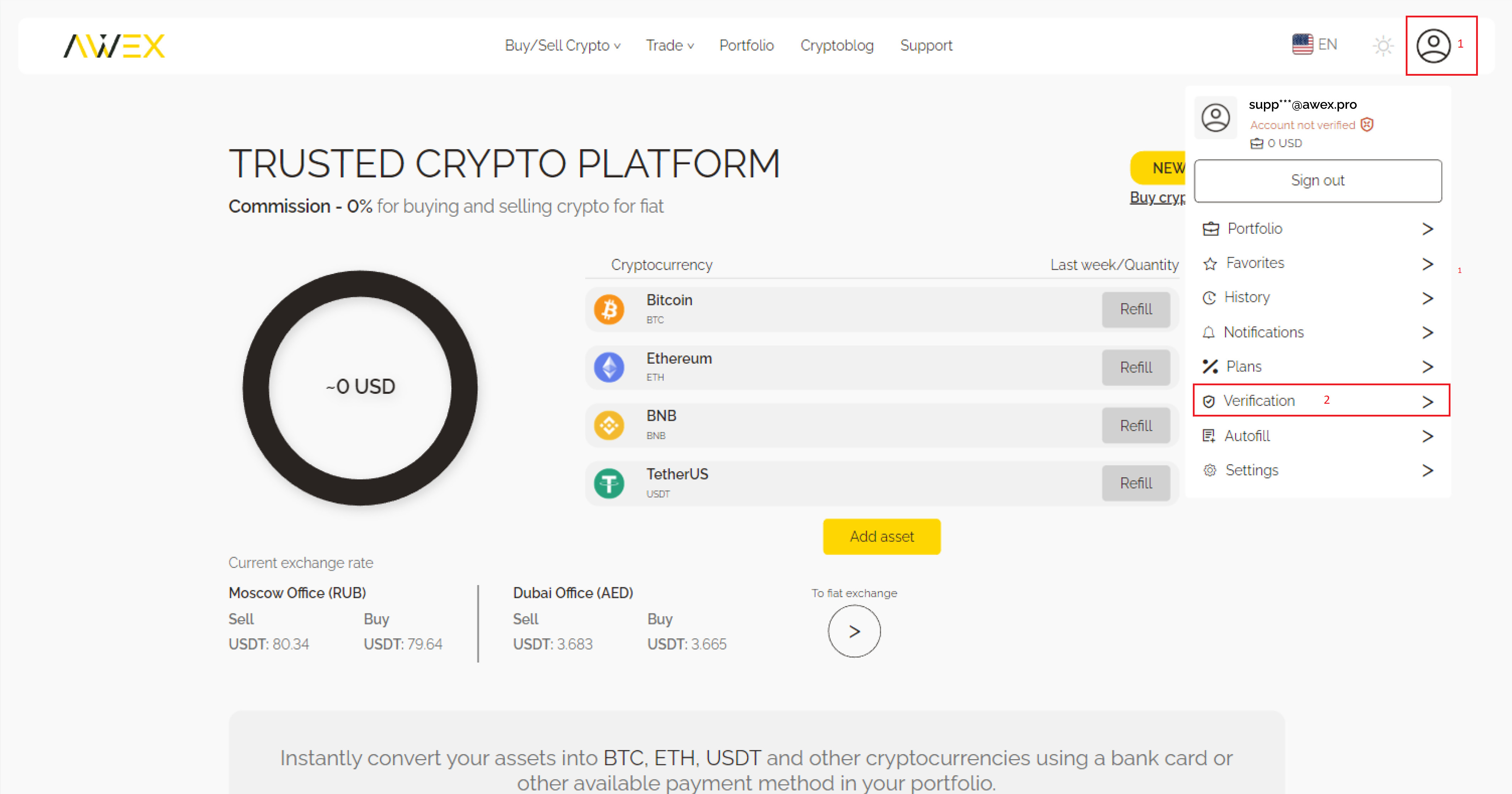 Upload a clear photo of one of the identity documents: passport, passport, ID card or driver's license. The photo should not be cropped or edited.
Do authentication by face geometry.
Wait for the document verification to be completed. As soon as your application is processed, you will receive a notification about the results of verification. Upon successful completion, your status in the verification section will be changed. If the application was rejected, the reason will also be indicated.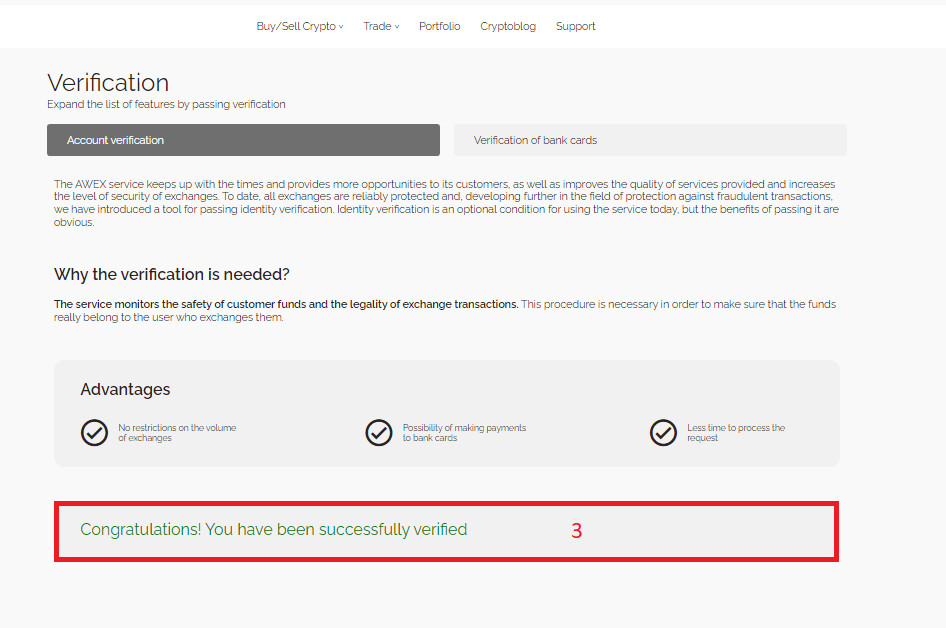 Enjoy all the advantages of our exchange and earn money together with AWEX!