To start working inside the AWEX service, you need to replenish your portfolio balance.
The portfolio is located on the main page in the profile of the registered user.
Each cryptocurrency asset is replenished separately. You can click on the coin that you need to the right of the analytical data of your account or go to the Portfolio and replenish it through the "Action" button (in both the first and second cases, you perform the correct action). In the line with the coin ticker, you will see the corresponding Enter and Get buttons.
To enter the cryptocurrency you need, you need to press the Action key in the Add Asset tab.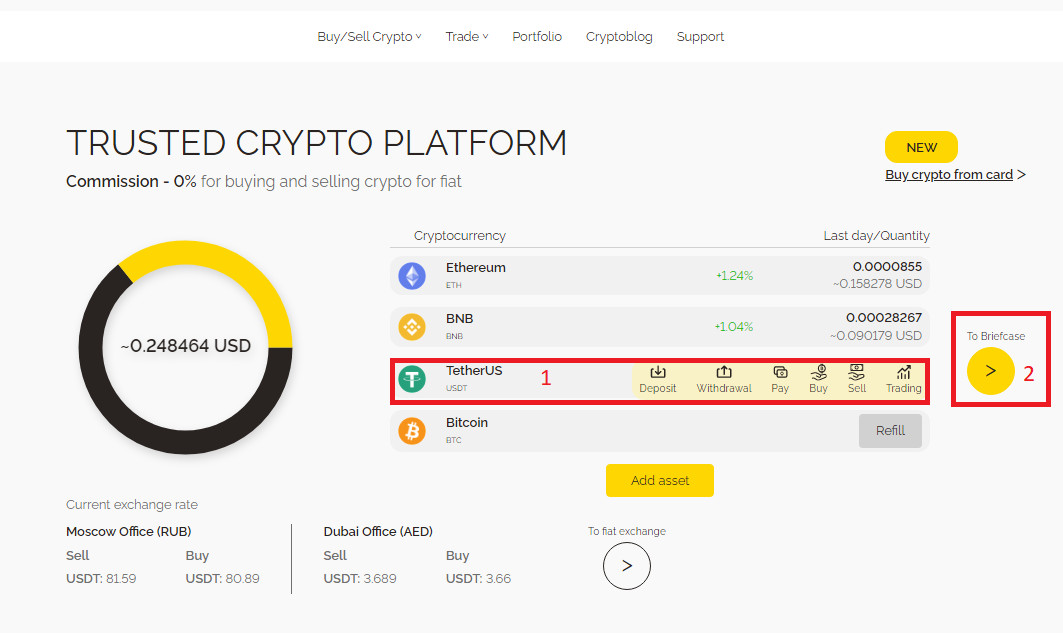 You will see a list of cryptocurrencies supported by the platform, select the one you need from the list, or use the search (the search is carried out by the ticker of the short name of the cryptocurrency, approx.: BTC, ETH, USDT).
AWEX supports more than 300+ types of cryptocurrencies for deposit and spot trading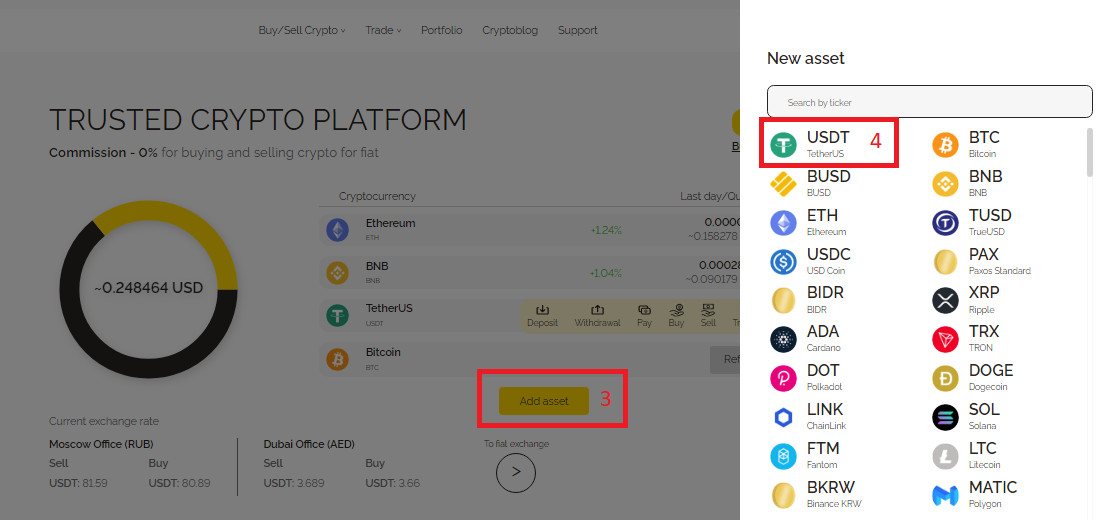 By clicking the Enter button, you will need to select the network corresponding to the network of sending your asset (You need to be extremely careful, sending cryptocurrencies to the wrong address or the network will lead to its complete loss).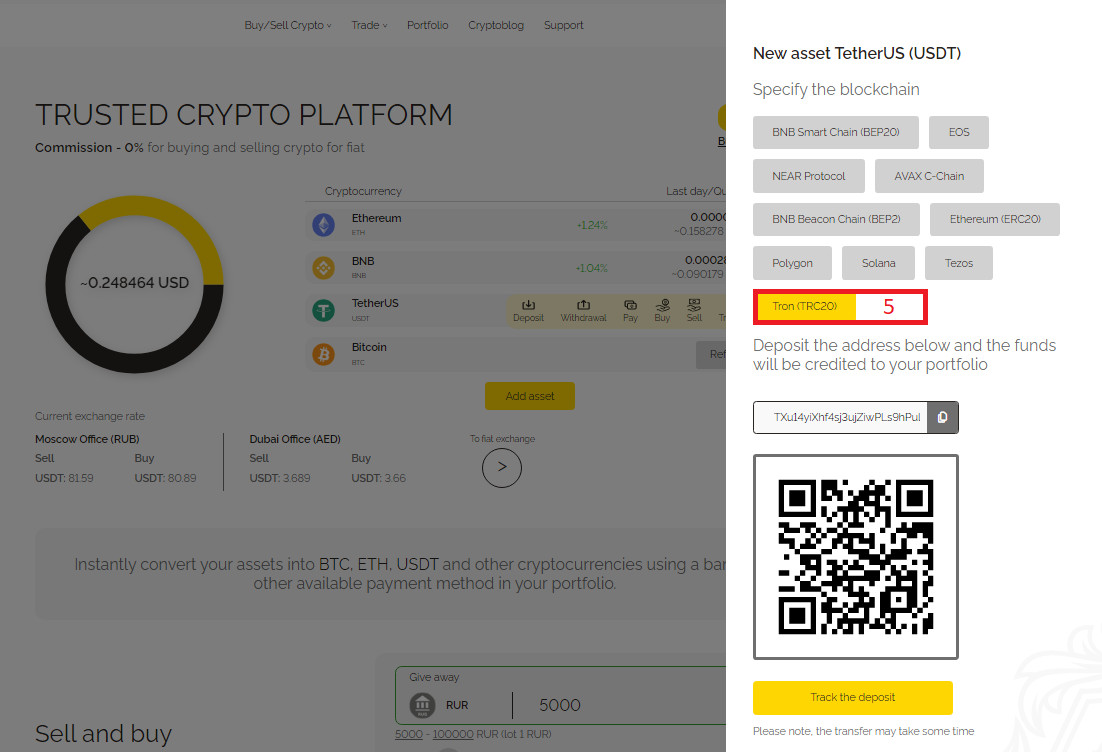 After selecting the network, you will receive the address for the deposit. Copy it or point your mobile device at the QR code.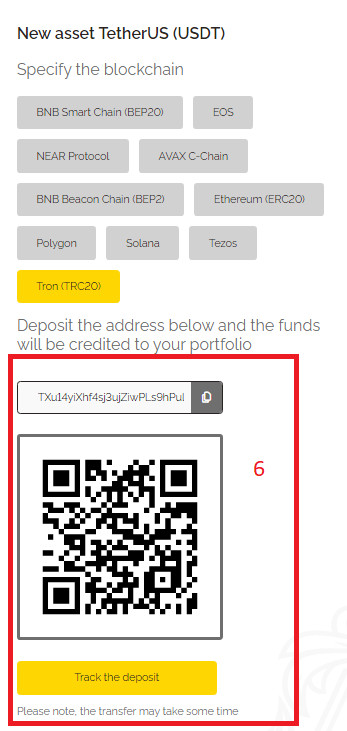 By sending and after receiving confirmation in the blockchain network, the asset will be displayed in your portfolio!
Our instructions give an example with the USDT asset and the Tron network (TRC-20), we remind you that the networks may differ when ENTERING other coins. Also, the speed of enrollment depends on the workload of the blockchain network.
Usually assets arrive from 1 to 3 minutes, but there are delays, so do not worry, if you did everything right, your funds will come to you.