The SIGN IN button is located in the upper right corner of the site.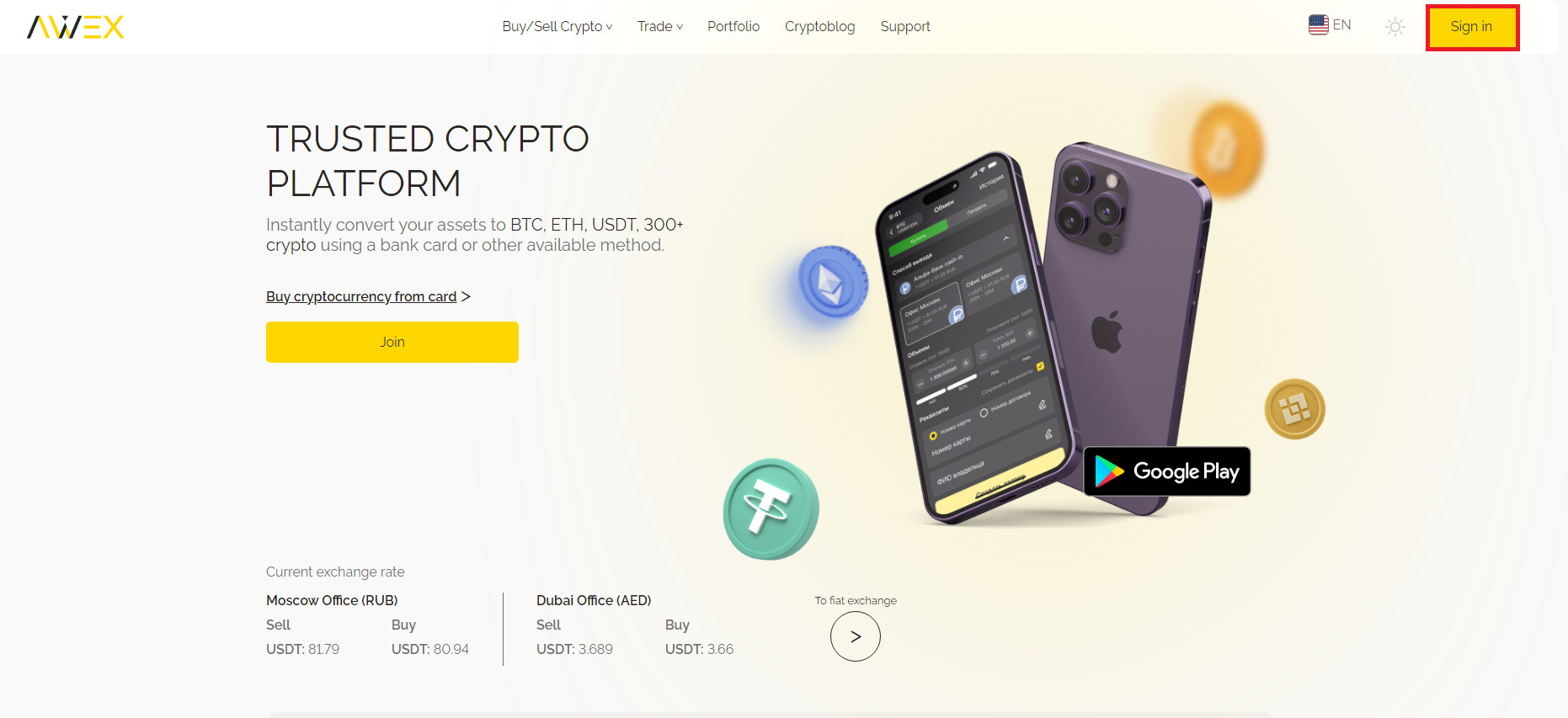 Make sure that you are on the AWEX website.
Click on it and a form will open for you to log in to your account.
You must enter your email and password in the form. If you have 2FA enabled, also enter the code and click CONTINUE.
Ready! You will be automatically redirected to the main page.